Brushless DC Torque Motor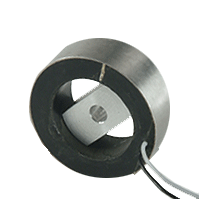 The MTM-25-9BL is a DC torque motor that provides smooth operation without slot effect. The MTM-25-9BL provides a high accuracy in positioning, actuating, tensioning, measuring and indicating applications for both military and industrial use. Brushless operation eliminates electrical and mechanical noise, and explosion hazard. The MTM-25-9BL is an alnico magnet motor..
Specification Chart MTM-25-9BL
Specification Chart MTM-25-9BL
This document and the information contained herein is the property and copyright of MTC Industries and Research Carmiel Ltd and is delivered on the express condition that it is not to be reproduced in whole, or in part, or used for manufacturingpurposes by anyone, without written consent of MTC, and that no right is granted to use any information herein contained.